Photo credits:
1,4: Panagis Chrysovergis
2,3: Yannis Katsaris
Theatre Lab Company (www.theatrelab.co.uk) is a London-based international company, originally founded by Greek artists, with reputation for mesmerising theatrical imagery, physical theatre/performance and devised experimental work. Words, music, images and movement are brought together to create dynamic theatre that crosses the boundaries of culture, language, taboo and medium. One of the company's aims is the promotion of Greek art and culture. Sponsors include Arts Council England, Awards for All, The Secretariat General of Greeks Abroad, and several private foundations. The Company has been invited and participated in international theatre festivals in France, Edinburgh, London, Greece, Belgrade, Dublin, Prague and New York.
Notable credits include their recent short-run commendation from Off West End for Great Expectations, an award by Global Entertainment Awards for Most Innovative International Theatre Company – UK, being flagged by official critiques for their production of Salome at Avignon Festival D'OFF, being nominated as top performance of the 2007 Prague Fringe by the main critique, the Prague Post. Awards include the Hellenic Foundation Award (1997), Critiques 1st Award, Prague International Theatre Festival (2007), nominations for a Fringe First and Total Theatre Awards, Edinburgh Festival (2007). Theatre Lab's ancient Greek tragedy and comedy productions have been highly acclaimed.
Credits include: Heartbreak Hotel (Etcetera Theatre, 2022); Don Juan (The Vaults, 2022; Hoxton Hall, 2018); A Respectable Wedding (Oxford Old Fire Station, 2022; Playground Theatre, 2018); Emmeline (The Cockpit, 2021); Great Expectations (Playground Theatre, 2019); Lucrezia the Sinner, Lucrezia the Saint (Oxford Playhouse BT Studio, The Cockpit & Tour in Greece, 2019); Six Nights on the Acropolis with Stamatis Kraounakis (Hellenic Centre, London); Jamaica Inn (Tabard Theatre, 2017); Salomé (Hoxton Hall, London, 2017; Thessaloniki, Greece, 2014;Avignon Festival D'OFF, 2014; Cabaret Voltaire, Athens, 2013; The Old Cholmeley Boys' Club, -Site Specific; 2012); Dancing with the Devil: A play about Rudolf Nureyev (Lilian Baylis, Sadler's Wells, 2016); Medea (Riverside Studios, 2014); Psychostasia: The Performance (Riverside Studios, 2014; The Old Cholmeley Boys' Club, 2013); Lysistrata (Riverside Studios, 2013); The Oresteia (Riverside Studios, 2012); Medusa – The Beheaded Lover (Site Specific Performance, Shunt, London, 2011); The Fall of the House of Usher (Site Specific Performance, The Old Cholmeley Boys' Club, Dalston, London, 2010); Antigone (Riverside Studios,  London, 2010; International Festival of Ancient Greek Drama, Cyprus, 2011); Festival of Contemporary Greek Theatre (Tristan Bates Theatre, London 2009); Velvet Scratch (Groundwork Festival, Camden People's Theatre, London, 2007; Prague Fringe Festival, 2007; Edinburgh Festival Fringe, 2007; Tour of Greece, 2008; New York International Fringe, 2008); Guernica (National Theatre of Greece, Empty Space Festival, Athens, June 2006); xxx anonymous (Prague Fringe Festival, 2006; Edinburgh Festival Fringe, 2007); Guernica (Ovalhouse Theatre, London, 2006) 4ever (Pleasance Theatre, London, 2005); xxx anonymous (King's Head Theatre, London, 2005; ESB Dublin Fringe Festival, 2004; Pleasance Theatre, London 2003); Flowers for the Lady (Pleasance Theatre, London, 2004); Centuries Away from Alaska (Hellenic Centre, London, 2004); Contemporary Greek Theatre Festival (Gate Theatre, 2003); Urban Stories (Riverside Studios, May 2002, UK tour and Pleasance Theatre London, Feb- March 2003, sponsored by the Arts Council of England), With Power from Shoreditch (Rosemary Branch Theatre, London, 2001; Politia Theatre, Athens and BITEF Theatre, Belgrade, 2001), Byzantium 00 A.D. (Union Chapel, Islington & The Hellenic Centre, London, 2000); Dangerous Corner (The Hellenic Centre, London, 1999; Athens, 1999) Carnival-Cabaret (The Hellenic Centre, London, 1999) Melina: A story about the pleasure of life (The Hellenic Centre, London, 1998), The Parade (Chelsea Centre Theatre, London (British premiere)1997; European Theatre Festival, London, 1997; tour in Greece,1997, International Spring Festival, Thessaloniki,1998), A taste of the sea, Odysseas Elyti (Lilian Baylis Theatre, London, 1996). 
Theatre publications: Contemporary Greek Theatre, Volume 1, (Arcadia Books, 1999); Contemporary Greek Theatre, Volume 2 (Arcadia Books, 2001).
Workshops: TLC Training Workshops (2017-2021); Abuse (Riverside Studios, 2014); The Greek Tragedy (Workshop, Hellenic Centre, London, 2006); A Midsummer Night's Dream (workshop & performance with Greek Schools of London, 2006); Lysistrata (workshop & performance with Greek Schools of London, 2005); Women: Cultural Diversity and Integration (London, 2001-2002); Workshops for non-theatre people (The Hellenic Centre, 1999-2000); Theatre Skills & the Multicultural School Environment (Athens-London, 1999, Organised by Theatre Lab Company, Royal National Theatre, The Central School of Speech and Drama, funded by Greek Education Authority); Alexander Technique Workshop (Theatro Technis, London, 1997); Dramatisation of literary texts (Greek Secondary School of London, 1995), On Sea Waves (Theatro Technis, 1996);  In the Darkest Time (Theatro Technis, 1995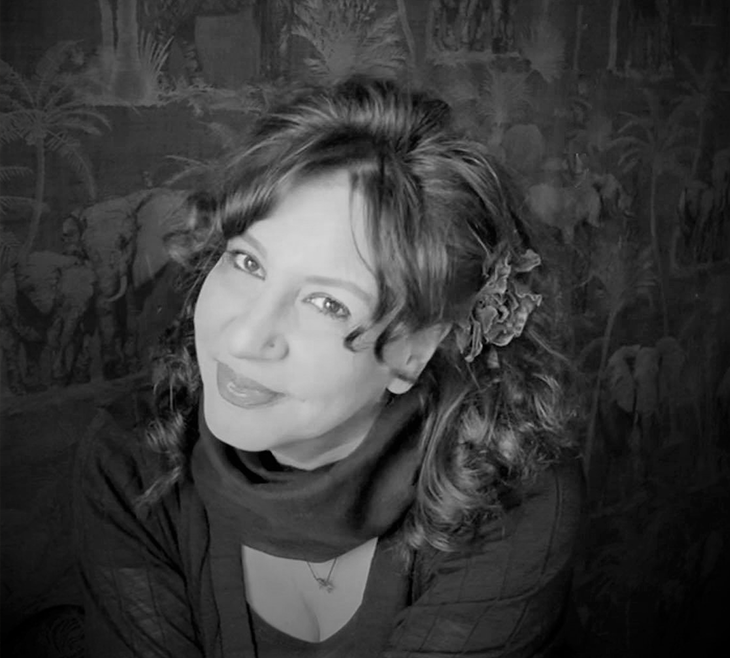 ANASTASIA REVI
Anastasia Revi is the Artistic Director of Theatre Lab Company, an award winning International Theatre Company that is based in London. She is also the Secretary to the Board of Trustees of Theatre Lab Company that is a charity. Anastasia has been highly praised and recognised for her hard work and dedication to Culture and she had the honour to be nominated, amongst the 5 finalists, for the Greek International Women Awards (London, December 2017) and amongst the 3 finalists for the Woman of the Year Award of Greece (Athens, March 2017). She received the 2016 Best Theatre Director Award of Greece  for her Shakespeare's Macbeth (National Theatre of Northern Greece, November 2016) and EXALIPTRON Award for Theatre for her career in Theatre  (Athens, April 2016). In 2009 she was nominated for the Emerging Theatre Director Award of Greece.
Her company has received the OFFCOMM Commendation in 2019 and the Most Innovative International Theatre Production Company UK at the Global Entertainment Awards in 2018. Her company has also been selected as the Coup de Coeur of Avignon Festival in 2014 in Avignon, France , the Press' Choice  in 2007 in Prague, Chekkh Republic  and also in 2007 has been nominated for the Total Theatre Awards of Edinburgh Festival. Back in 1997 when she was just starting her career as a member of Theatre Lab, the company received The Hellenic Foundation Award.
Anastasia has directed a vast number of theatre productions in London, in Greece and abroad, she collaborates with Praxis Theatre Group of Oxford University since 2015, she has worked as a workshop facilitator, radio producer, interpreter, translator of theatre plays and literature and as a producer of theatre festivals. She has worked in Education, she has organised art festivals, readings and book presentations  in London and Oxford, she has worked with a great number of independent artists including composers, poets, photographers, designers, film makers, installation artists and  she has been invited to give lectures to Oxford University and University of Cyprus. Her current work focuses on Feminism and she is invited as a workshop facilitator on the subject of Empowering Women.
She has an extensive experience into fundraising from small crowd funding activities to major events and her record consists of major organisations like The Arts Council of England and The Awards for All.
She has a degree in English and American Literature (Aristotle University, Greece), a degree in 3-year Classical Acting (National Theatre of Northern Greece – Distinction) and when she arrived in London she continued her theatre studies at London Theatre Conservatory, and at  École Philippe Gaulier. She expanded her studies through travelling around the world meeting great masters of theatre including Simon McBurney, Augusto Boal, Ozzie Rogriguez, Tage Larsen, Rufus Norris.
She has directed the following theatre productions:
MY BELOVED FAMILY
Simpkins Lee Theatre,

Oxford University

, May 2022

DON JUAN
Vaults, London,

May 2022

A RESPECTABLE WEDDING
Old Fire Station

, Oxford, February 2022

EMMELINE/THE SUFFRAGETTE MOVEMENT
Cockpit Theatre,

London, November 2021

GREAT EXPECTATIONS
Playground Theatre,

London, December 2019

LUCREZIA BORGIA
BT Studio Oxford Playhouse,

Oxford, March 2019, 

 
The Cockpit,

London, October 2019,

MADAME X
Theatro Technis Karolos Koun,

Athens, September 2019

MOTHERS AND LOVERS
Playground Theatre,

London, June 2019

ON THE 10TH OF JUNE
Simpkins Lee Theatre,

Oxford University

, May 2019

SIX NIGHTS ON THE ACROPOLIS
The Hellenic Centre,

London, September 2018

A RESPECTABLE WEDDING
Playground Theatre,

London, June 2018

SPLINTERS
Simpkins Lee Theatre,

Oxford University

, May 2018

DON JUAN
Hoxton Hall,

London, April 2018

JAMAICA INN
Tabard Theatre,

London, November 2017

I WANT A COUNTRY
O'Reilly Theatre,

Oxford, May 2017

SALOME
Hoxton Hall,

London2017

DANCING WITH THE DEVIL
Sadler's Wells,

London2016

MELTED BUTTER
Simpkins Lee Theatre,

Oxford University

2016

MACBETH
National Theatre of Northern Greece,

Thessaloniki 2016

SWEET BIRD OF YOUTH
ALMA Theatre,

Athens2015-16

SALOME
Avignon International Festival,

France2014

 
Cabaret Voltaire,

Athens 2013

 
The Old Cholmeley Boys Club,

London201

MEDEA
RIVERSIDE STUDIOS,

London 2014

PSYCHOSTASIA
The Old Cholmeley Boys Club,

London 2013

 
RIVERSIDE STUDIOS,

London 2014

THE BEE
Aggelon Vima Theatre,

Athens 2013

LYSISTRATA
RIVERSIDE STUDIOS,

London 2013

THE ORESTEIA
RIVERSIDE STUDIOS,

London 2012

CUBA LIBRE
Aggelon Vima Theatre,

Athens 2012

DREAM WAVES
National Opera House of Northern Greece,

Thessaloniki 2011

ANTIGONE
15th International Festival of Ancient Greek Drama of Cyprus,

Cyprus

,

2011

 
RIVERSIDE STUDIOS,

London2010

BATTLE OF BABY LONDON
Central St Martin's School of Art and Design and British Library/Site Specific

project in

Docklands,

London 2011

Dinner with Beckett: COME AND GO/PLAY
The Old Cholmeley Boys Club,

London2011

MEDUSA-THE BEHEADED LOVER
Shunt

, London2011

THE FALL OF THE HOUSE OF USHER
The Old Cholmeley Boys Club,

London 2010

KISS THE SHADOW
Soho Theatre & Royal Festival Hall,

London2010

GHOST FROM A PERFECT PLACE
National Theatre of Northern Greece,

Thessaloniki 2008-09

VELVET SCRATCH
New York International Fringe Festival,

New York 2008

 
Edinburgh Fringe Festival,

Edinburgh 2007 

 
Prague Fringe Festival,

Prague 2007

FROM THE PIT OF MY STOMACH
Etcetera Theatre,

London2007

XXX ANONYMOUS
Edinburgh Fringe Festival,

Edinburgh2007

 
Prague Fringe Festival

, Prague2006

 
Kings Head Theatre,

London 2005

 
Dublin Fringe Festival,

Dublin 2004

 
Pleasance Theatre,

London 2003

GUERNICA
Oval House Theatre,

London 2006

 
National Theatre of Greece,

Athens 2006

MIDSUMMER NIGHT'S DREAM
All Saints Arts Centre,

London 2006

WHEN AMAZONS WAKE
Open Air Theatre Festival of Greece,

2005

FOR EVER
Pleasance Theatre,

London2005

FLOWERS FOR THE LADY
Pleasance Theatre,

London 2004

URBAN STORIES
UK Tour,

2003

 
Lakeside Theatre,

Colchester

 
Midland Arts Centre,

Birmingham

 
Old Market Theatre,

Brighton

 
Pleasance Theatre,

London

 
RIVERSIDE STUDIOS,

London, 2002

FIVE KINDS OF SILENCE
Sofouli Theatre,

Thessaloniki 2001-02

WITH POWER FROM SHOREDITCH
Rosemary Branch Theatre,

London 2001

 
Politia Theatre,

Athens 2001

 
BITEF Theatre,

Belgrade 2001

BYZANTIUM 00 AD
Union Chapel,

London2000

DANGEROUS CORNER
The Hellenic Centre,

London, 1998

 
Athens College Theatre,

Athens1999

MELINA

–

A story about the pleasure of life
The Hellenic Centre,

London 1998

CABARET CAB
Canal Café Theatre,

London 1996
She has directed the following digital productions:
LORD BYRON, June 2021
EROS, March 2020
MRS X, October 2020
LOVE LETTERS, May 2021
Her teaching experience includes:
PRAXIS Theatre Group of Oxford University
Permanent collaboration since 2015
Theatre Lab Company 3-year Acting Course 
Permanent collaboration since 2017
Theatre Directing Course 
Online course 2021
The actor as a World Maker
Theatre Delicatessen, Canary Wharf, 2017
Young Heroes 
Priory Centre, Acton, 2009-10
Boxes with secrets: get in touch with emotions 
Islington Community organisations; Acton Schools, Community Centres and Acton Library, 2007-08
The Unique Characters of Greek Tragedy 
The Hellenic Centre, 2006
Children, Dual Identity
The Greek School of London and Greek Cypriot Schools of North London, 2004-6
Women, Cultural Diversity and Integration 
North London Women Community Centres, 2001 
Her work as a translator includes:                             
From Greek to English:
Fire and Water by C. Spelioti, 2007
For Ever by G. Iliopoulos, 2005
Bryan by N. Karvelas, 2005
Flowers for the Lady by Α. Dimou, 2004
Time is Always on Time by Μ. Anthis, 2004
Everything Settled by Μ. Anthis, 2004
XXX Anonymous by G. Iliopoulos, 2003
The Parade by L. Anagnostaki, 1996
From English to Greek:
Ghost from a Perfect Placeby Philip Ridley, 2008
Bells by Yasmin Whittaker-Khan, 2005
Five Kinds of Silence by Sheilagh Stevenson, 2001